Somerset Veterinary Hospital is aware of the vast amount of information available on the internet. Our team has taken the time and evaluated the following sites. We trust the information the listed websites provide to you, our client, and member of our family.
American Association of Feline Practitioners
CATalyst Council works to raise the level of care and welfare of cats. Cats are the number one pet in the United States (10 million more than dogs) but are taken to the vet less frequently than dogs. This website provides important information on health care for cats, helpful videos about getting cats accustomed to carriers and much more.
Heartworm Society Everything you ever wanted to know about heartworm disease can be found here!
Behavior problems Founded by Brian Kilcommons and Sharon Wilson, best-selling authors and recognized experts on animal training and behavior, this site is a terrific resource for advice on a variety of behavioral problems. If you want to learn more about feline housesoiling, barking dogs, aggression, or any other behavioral problem, check this one out!
Morris Animal Foundation Funding research to protect, treat and care for animals.
National Animal Poison Control
Remind My Pet Sign-up to receive e-mail reminders for your pet's medications and appointments.
Veterinary Oral Health Council Find information on dental care products that have been tested and shown to reduce plaque and tartar.
Rainbow Bridge Anyone who has ever lost a pet should visit this wonderful site. It is a terrific tribute to our lost family members.
Lap of Love is dedicated to end of life and hospice for pets. They have good information on determining a pets quality of life and a very helpful video "The Compassion of Euthanasia". In the video Dr. McVety discusses the decision making and the process of euthanasia.
Nardecchia Spay and Neuter This is a non-profit, all volunteer organization that promotes and supports the spay and neuter of local dogs and cats. This site provides information on how you can help and is a resource for those who need assistance.
Humane Society of Somerset County
Humane Society of Cambria County
House Rabbit Society This website provides great information about understanding and caring for your pet rabbit.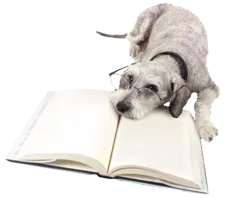 American Animal Hospital Association
www.aahanet.org

American Board of Veterinary Practitioners
www.abvp.com

American College of Veterinary Internal Medicine
www.acvim.org

American Kennel Club
www.akc.org

American Veterinary Medical Association
www.avma.org
Association of American Veterinary Medical Colleges
www.aavmc.org
Agility Information
www.cleanrun.com

Center for Veterinary Medicine- U.S. Food and Drug Administration
www.fda.gov/cvm/